Before jumping to the title, let us know what an actual roof shingle is. The roof shingles are nothing but roofing materials consisting of single elements that overlap one over the other. The roof shingles are flat and rectangular. These are made of wood, metal, plastic, slate, and many more. If you're hoping to reach out for roof replacement in Calgary, it's good to be acquainted with the materials. Along with that, you would want to know whether the thickness of roof shingles matters. Understand if that's the case here.
Understanding Shingles for Roof Replacement in Calgary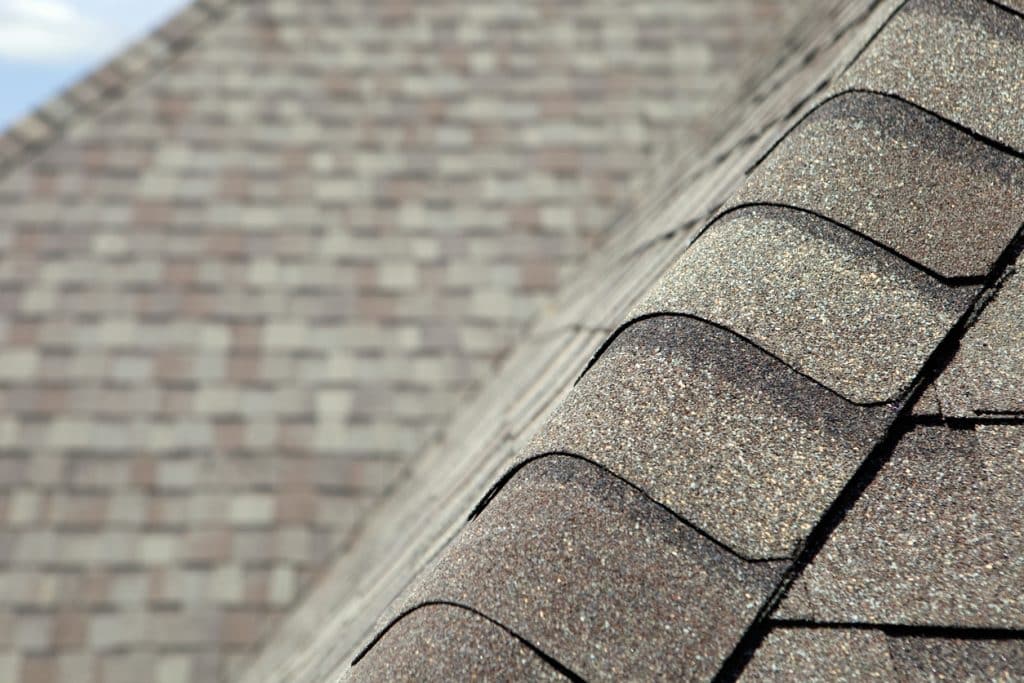 What's the Best Type of Roof Shingle?
Various types of roof shingles are available in the market, but asphalt roof shingles are the best and most popular among customers. They last up to 30 to 50 years. If you're looking into roof replacement in Calgary, there are two types you can find: three-tab shingles and architectural shingles.
Three-Three-tab roof shingles: The lower part of every three-tab shingle is parted into three main sections. They are incredibly lightweight.
Architectural roof shingles: They are identical to the three-tab asphalt shingles but slightly different from each other. The lower part of the architectural shingles consists of an additional layer of asphalt and does not have any tabs. They are thicker than the three-tab shingles. They are also termed dimensional roof shingles.
Are Thick Roof Shingles Better?
The roof shingles need to be repaired with time. When you want roof replacement, the last thing you will think about is how thick your roof shingles should be. Now the lighter or thinner your roof shingles, the higher chances of roof corruption. You will need roof replacement if you choose lightweight shingles rather than thick ones. A thicker roof shingle will leak less, last longer, and resists hail much better than thinner roof shingles. The additional asphalt layer on the lower half provides many types of advantages.
What Are the Benefits of Using a Thicker Roof Shingle?
As you already got the answer to why thicker roof shingles are better, now you should know about all the benefits that the thick roof shingles provides:
Increased durability: Roof shingles made of metal, plastic, or slate don't have any flexibility. They are tough, but because of their rigidity, they are also brittle. But the thicker roof shingles have such a composition that makes them flexible and cost-effective. They can withstand bad weather conditions such as snow, thunder, or hailstorms.
Underlayer protection: Proper protection is wanted for your roof decking so that it helps you from leakage, which will eventually destroy the trusses and the overall integrity of the roof. So when you opt for thicker shingles, you may remain confident about their qualities.
Low costs for roof repair & replacement: When you use lighter-weight roof shingles, you need to repair or replace them many times, which costs you more money. But when you change that with thicker roof shingles, you don't have to fix it for a longer period and thus, it reduces the cost.
Apart from these benefits, thicker roof shingles also increase or enhance your home's curb appeal. All these benefits of using a thicker roof shingle made it more popular among customers. Though every kind of roof is specific and its necessity is also different. Still, it would be best if you opted for a thicker roof shingle for many reasons, such as climatic conditions or location.
Active Exteriors has one mission: to provide the highest quality roofing in Calgary at competitive prices while satisfying our customers' needs. We have established ourselves as Calgary's go-to roofing contractors through our industry-setting levels of professionalism, integrity, and fairness. Offering roof replacement and repairs, siding repairs, installation and exterior renovations in Calgary is not just a job for us; it's a matter of pride. You'll experience workmanship that is well worth the value and will transform your property. Contact your trusted roofing company in Calgary at 403-717-0515.