Fill Out Form to Get $500 Off a New Roof
Outstanding Quality for less
Your roof may be one of the most important components of your home, and we see it as our job to protect your investment as best as we can. We offer a 5-year workmanship warranty in addition to all manufacturer's warranties for our exterior services. At Active Exteriors, your safety and satisfaction are our top priorities.
Be Confident in Your Roof Replacement
If you want to have peace of mind, there is no better investment than a roof replacement in Calgary. With Active Exteriors, we can replace your old, worn-out shingles with brand new ones and also do skylight replacement. Although minor damages can be sorted with Calgary roof repairs, extensive repairs can be extremely costly. A roof replacement might be the most cost-effective way to protect your home, enhance your property's value, improve curb appeal, and prevent further damage. Talk to our team about your options and know about new roof cost & roof replacement cost in Calgary.
Why You Should Get a Roof Replacement
Become Our Next Satisfied Customer
"Active Exteriors replaced all 14 windows in my home, my entire roof from pine shingles to asphalt shingles and all my eavestroughs.

I was charged exactly what i was quoted, workmanship was excellent. The installation process went very smooth with almost no issues. We had one minor issue after the work was done but James attended to the issue within a day and have not had any issues since. I am super happy with the roof and especially the new windows, no more cold draft coming through nor any moisture build up."
Read More
"My mom needed her roof replaced at her house and I was referred this company and couldn't be happier with their service. Came on time and did the job with no hassles or headaches. Thanks for the amazing experience!"
" Professionalism, Punctuality, Quality, Responsiveness, Value. Hire these professionals.
"Active Exteriors was great to work with! Everyone was very helpful. Angela ,helping organize things, Craig, with my questions & concerns & Goni & the roofing crew actually replacing the roof.

Everything was handled very professionally & done in a timely manner. While doing the roof they were quick, thorough ,& kept things clean! I'm very happy with my new roof & would highly recommend Active Exteriors!"
Read More
"Four years after the job was completed, we discovered a small problem with our windows that we needed fixed in order to install new window treatments.

As our blinds were being installed less than a week after we discovered the issue, there was a serious time crunch. It took a couple of phone calls but Active had someone fix the problem in time for us to prep the wall for the new installation. I was impressed and relieved that, even after considerable time had elapsed, they were willing to fix their mistake. This is a company who is willing to stand behind their work so I would definitely use them again."
Read More
Request a FREE Quote Today!
Call Active Exteriors today! We take an active approach to exteriors with competitive prices, outstanding warranties, and fantastic customer service.
Insurance Claims Made Easy
Active Exteriors makes submitting insurance claims for residential roofing in Calgary easy. Unlike other Calgary roofing companies, we will work directly with your insurance company, so we are on the same page. When the claim is finalized, we will commence working at a time that suits you. We can even assist with additional work or upgrades that are not covered on the claim. From documentation to final insurer confirmation, we can make your request stress free.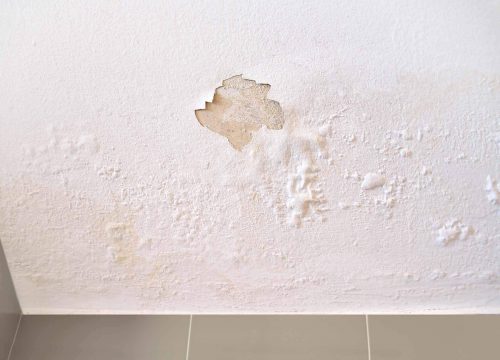 Why Do I Need a Replacement?
We Take an Active Approach to Exteriors With Roof Replacement
What does it mean to take an active approach? At Active Exteriors, it means we come prepared, we communicate effectively, and we take care of everything. We do our best to keep the cost of your Calgary roof replacement low and ensuring you never have to pay more than our quote. Coupled with our 30-year product warranty and 5-year workmanship warranty, we can help you secure your home's a future with a roof replacement in Calgary. Give us a call today to get started and receive $500 off!
We can replace all types of roofing materials, including asphalt, concrete, clay and cedar shakes/shingles, metal, and Euroshield.
The short answer – yes, we can! Special care will be required to replace your roof in winter, but it is possible, if weather permits it.
It depends on the condition and material. If your roof is still in optimum condition, it might not require replacing. On average, roof replacements occur when damage is excessive or every 20 to 30 years.